Men's and Women's Hammered Titanium Rings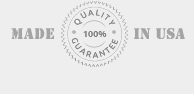 Hammer Finish Titanium Rings

Hammer finish rings display the sterling beauty of titanium with enduring resilience that will retain its character for a lifetime. All hammered and laser texture rings are meticulously hand-crafted with light-catching facets and exquisite designs; they are then highly polished and/or brushed for a unique appearance.
Our hammer finish rings are handmade from start to finish. Hammered titanium rings exhibit the graceful designs and refined shine of other metals with unparalleled durability. The unique composition of titanium makes it almost impossible to dent, chip or warp and its brilliant surface will never be tarnished.

Avant-Garde Titanium uses a unique process to produce classic hammered finishes that can be applied to even the hardest grades of titanium, giving deep textures and captivating patterns that will withstand generations of wear.

Select from a variety of classic men's and women's rings specially molded and hammer or laser finished for optimal comfort and strength. Titanium rings are among the strongest possible metals and represent powerful love, friendship and familial connections. Order a wedding band, promise ring, anniversary present or other gift and personalize your ring with special engravings or other designs.