Sandblasted Titanium Rings and Wedding Bands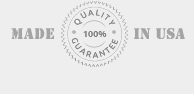 Sandblast Finish Titanium Rings
TitaniumStyle.com offers the finest selection of sandblast finished titanium rings, handmade from only the best titanium available. We offer sandblast finish titanium rings for both men and women, and we have a myriad of styles from which to choose.
The sandblast finish titanium bands are as gorgeous as they are durable. We create the sandblast look by propelling a stream of abrasive material on the surface of the ring, using high pressure. This creates a unique look, with a uniform charcoal tone, a matte finish, and a subtle sparkle.
To learn more about our selection of sandblast finish titanium rings, contact us today.