High Quality Titanium Chains & Necklaces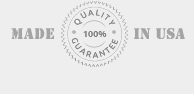 Men's and Women's Titanium Chains and Necklaces
If you looking for suitable titanium chains to wear every day or to special occasions, TitaniumStyle.com offers a premier selection of titanium jewelry for both men and women, including necklaces and chains in various sizes and styles, such as curb, flat, cable, and rope. Each one of the titanium chains and necklaces in our collection is hand polished by our expert jewelers to enhance their luster to the fullest. Satin or brushed finishes are also available upon request.
Curb Link Titanium Chains
All of these fine chains are fitted with titanium clasps with connecting links that are welded to ensure the toughest and most finished product. In addition, every titanium chain we offer is covered by a lifetime warranty; a testament to the confidence we have in our products.
Whether you are looking for the perfect gift or a new addition to your personal jewelry collection, a titanium necklace makes an excellent choice. They are lightweight, durable and stunning to look at. You can rest assured that these titanium chains are constructed from 100% pure titanium (Ti-999). Aside from its light weight and strength, the metal is also hypoallergenic and resistant to corrosion.
As a metal, pure titanium is highly malleable and can be easily etched, grooved, and engraved. This opens up a whole new world of possibilities when it comes to chain and necklace design. A titanium chain that has been with its owner for some time can also be easily cleaned and polished to restore its natural sheen. Because it does not react with sweat or water, it does not tarnish and retains its original color for a very long time, unlike gold or silver.
A titanium chain is 45% lighter than a steel chain and is almost as strong. If you are the type who wears multiple necklaces as a fashion statement, titanium necklaces are the way to go as you can wear more of them and not feel weighed down.
These properties make them a good choice for wearing in places such as the beach and swimming pools – a perfect present for family and loved ones and a perfect accessory for everyday as well as special occasions.
Contact us today to learn more about our selection of titanium necklaces and small titanium chains. We have a wide selection of necklaces and chains in various sizes and styles. Each piece is guaranteed to be made from pure titanium, not an alloy.