Mens Titanium Rings
Many times, men decline wearing rings on a daily basis because they fear they may become damaged through their normal activities. As a result, mens titanium rings are growing rapidly in popularity. The incredible durability of titanium allows men to adorn their fingers with a classy ring that may have been chosen to express their relationship status or simply their personality. As the trend has caught on, more and more styles of mens titanium rings have become available with designs to reflect men's hobbies, interests or profession.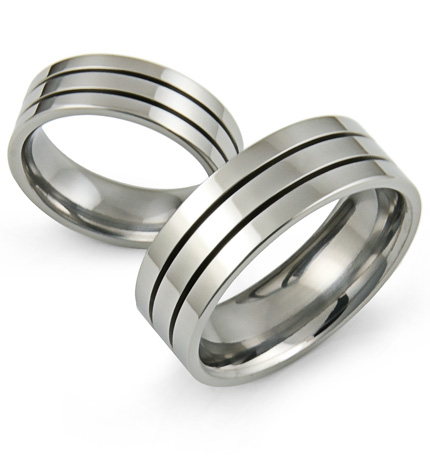 Shop for Mens Titanium Rings at TitaniumStyle.com
Avant Garde is an Ohio-based company that began as a small jewelry shop catering primarily to customers wanting custom titanium and tungsten jewelry. As the demand for mens titanium rings has grown, they have expanded their line of premium products to meet customer needs, even taking their artistic creations to the online marketplace.
Titanium Wedding Bands Designed for Men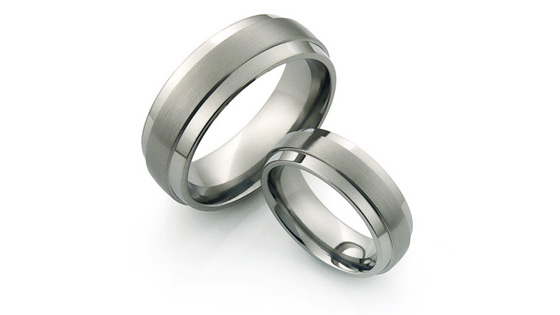 A complete line of mens titanium rings is available with a plethora of options to tailor each ring to a client's individual taste. A customer can choose to enhance a ring with an inlay of another precious metal, such as yellow, rose, or white gold; platinum or silver. This inlay results in a band of bold, contrasting (yellow gold) or subtle complimentary color (platinum), which breaks up the titanium and creates an entirely new look.
Applying different finishes to the titanium can further individualize your custom band. Choose from a clean, smooth appearance or a hand-hammered design. Dare to go for a combination of the two, with smooth edges and a hammered center. The possibilities are endless!
Bright, jeweled stones can also be added to mens titanium rings to add a burst of color. This can be done with direct setting where the stone is placed directly into the titanium band to lay flush. Another method is tension setting, which suspends the colored stone between two edges of the band, using the bands own spring-like pressure to hold the jewel in position.
The real beauty of titanium jewelry is its resiliency. The extremely hard alloy resists breaking, bending, or deformation. Any scratches or nicks it incurs are shallow and can easily be buffed out. Despite its sturdiness, titanium is surprisingly light, weighing in at only a third of the weight of gold.
At Avant Garde, they use only the highest quality titanium available and are proud to stand by all of their jewelry pieces. In fact, they are so sure you will be satisfied with your purchase, they offer not only a 14-day money back guarantee, but also a Lifetime Warranty against any manufacturer or material defects.
Consider Avant Garde's mens titanium rings for the special man in your life. His one of a kind band is sure to be cherished for a lifetime.