close x
Ring Thickness
How thick of a ring do you want? Do you like the feeling of a substantial ring on your finger or would you rather not know it's there? We offer three choices!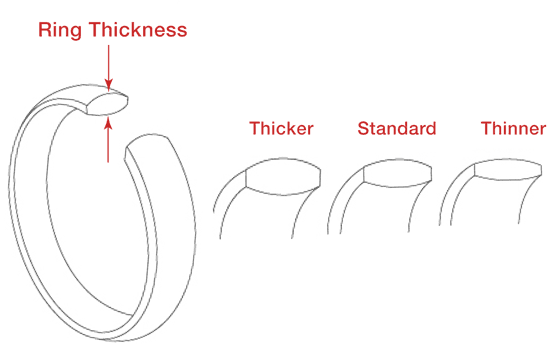 Standard: 1.8mm- 2.3mm.
We will select the best thickness, based on the style of the ring, width, finger size, etc, for a perfect balance between the look and comfort.
Thinner: 1.4mm-1.9mm depending on the style, width of the ring, finger size, etc.
We will make the ring as thin as possible, without sacrificing integrity and appearance.
Thicker: 2.3mm-2.5mm.
We will make the ring bulkier, but still keep the comfort of the ring in mind.
All our titanium rings are Comfort Fit. The inside of the ring (against the skin) is rounded for comfort.
close x