Don't do it alone. Talk to an expert
Buying an engagement ring can be a daunting and overwhelming experience, but you don't have to do it alone. You should enlist help from friends, family, or even your significant other when determining what type of engagement ring to buy. However, if you want the ring to be a complete surprise but need to talk to somebody, we're here to help! For assistance or inquiries, contact us. We'd love to help you find the perfect titanium engagement ring for you or your spouse.
Engagement Ring Warranty
Before you make your purchase, it's essential to understand the ring's protection and warranty. This will give you peace of mind and protect your investment in the event of any damage or loss.
Our mission is to ensure you are happy with the engagement ring you've selected from the day you take it home through the many years to come. That's why all of our titanium, tungsten carbide, and ceramic rings are covered by a lifetime repair or replacement guarantee. This includes any defect that might occur with normal wear and tear, including but not limited to breakage, noticeable deformation, bending, and denting.
Keep it a Surprise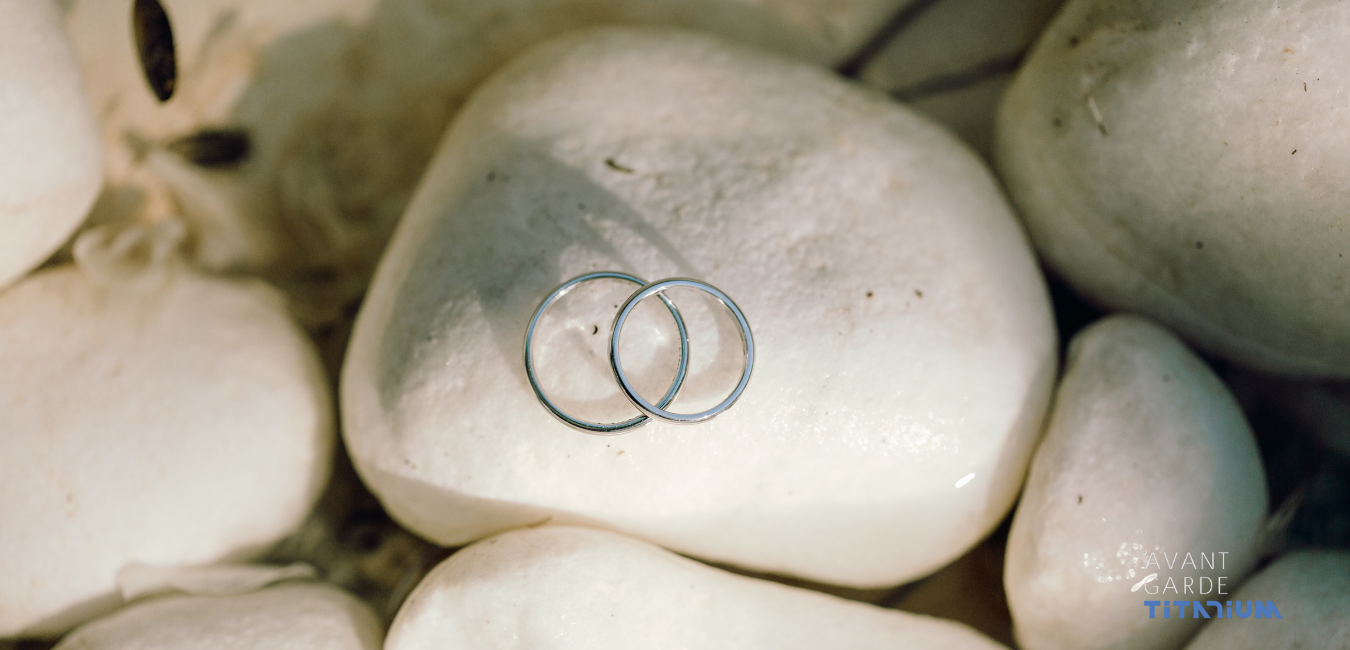 If you're planning to propose, the element of surprise is an essential part of the engagement process. So keep the ring a secret until the big moment, and prepare for a special and memorable proposal. Here are some tips for making sure your proposal is unexpected.
If you want to invite others to participate in the proposal, ask them face-to-face, not through text message.

Have a family member or friend who can't keep a secret? Leave them out of the loop.

Don't have the ring sent to your home. Send the ring to a trustworthy family member or friend's house. 
You Found the One
Buying an engagement ring is a meaningful and exciting experience. By taking the time to consider your options, set a budget, and keep your partner's style in mind, you'll be able to find a ring that both of you will love and cherish for years to come.
Avant-Garde Titanium's captivating engagement ring collection can help convey your unique love and commitment. Our titanium rings are individually handcrafted, allowing several customizable options, including inlays, precious gemstones, finishes, personal engravings, and more. We take pride in the quality and services we offer our clients. We sincerely hope that Avant-Garde Jewelry will become your source for your high-quality engagement ring.