Stone set titanium rings are the perfect accessory for daily wear and special occasions. They also make for an ideal gift because they can be customized to include the stone of your choice. If you're not sure about which stone to use for the ring, you can't go wrong with a birthstone!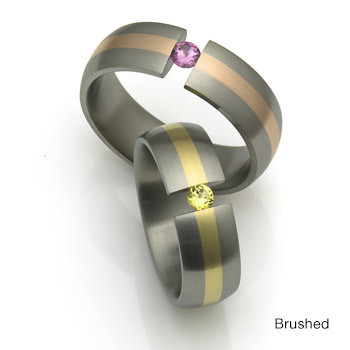 Each birthstone has a special meaning. Amethyst, for example, is the gemstone for those born in February. It is believed to help the wearer stay clear-headed and quick-witted. If you were born in January, then a Garnet is the stone for you! Legend has it that this stone protects the wearer from nightmares.
If you were born in March, the perfect stone would be Aquamarine. This stone symbolizes hope, fidelity, and youth. It is believed that Aquamarine also has a good effect on married couples. If you're thinking about what gift to give your friends for their wedding anniversary, you can order matching Aquamarine stone-set titanium rings for them!
For more on titanium rings, give us a call at (800) 408-6756.