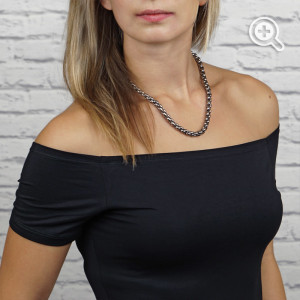 Titanium jewelry may not be the first thing to come to mind when people talk about accessories, but here are some reasons why you might want to consider it:
Strong and Light – Titanium has the highest strength-to-density ratio of any metallic element, and is as strong or stronger than other metals, but less dense. That makes it not only strong, but also lightweight—two characteristics that make it ideal for a lot of things, from golf clubs and sports cars to airplanes and space shuttles.
Safe and Hypoallergenic – Unlike other metals that might contain traces of nickel, titanium jewelry is manufactured nickel-free. That means that it's hypoallergenic, and safe to be worn by people with sensitive skin.
Unlimited design choices – Titanium can be shaped into a number of beautiful and unique designs, which makes it perfect as jewelry. Whether as titanium rings with gold or platinum inlays, or as bands set with diamonds or other precious stones, titanium jewelry can be stunning and beautiful. Best of all, you don't have to worry about deformations, nicks or dents, and the ring will retain its original form and design forever, even after multiple re-finishing. So you can expect your jewelry to maintain its original and stunning design for years to come.